Have you ever 
heard about a math routine, but felt unsure how to make it work in your classroom?
found yourself overwhelmed by math routines?
been excited about implementing one in your classroom, only to discover you're not getting the results everyone else is bragging about on social media?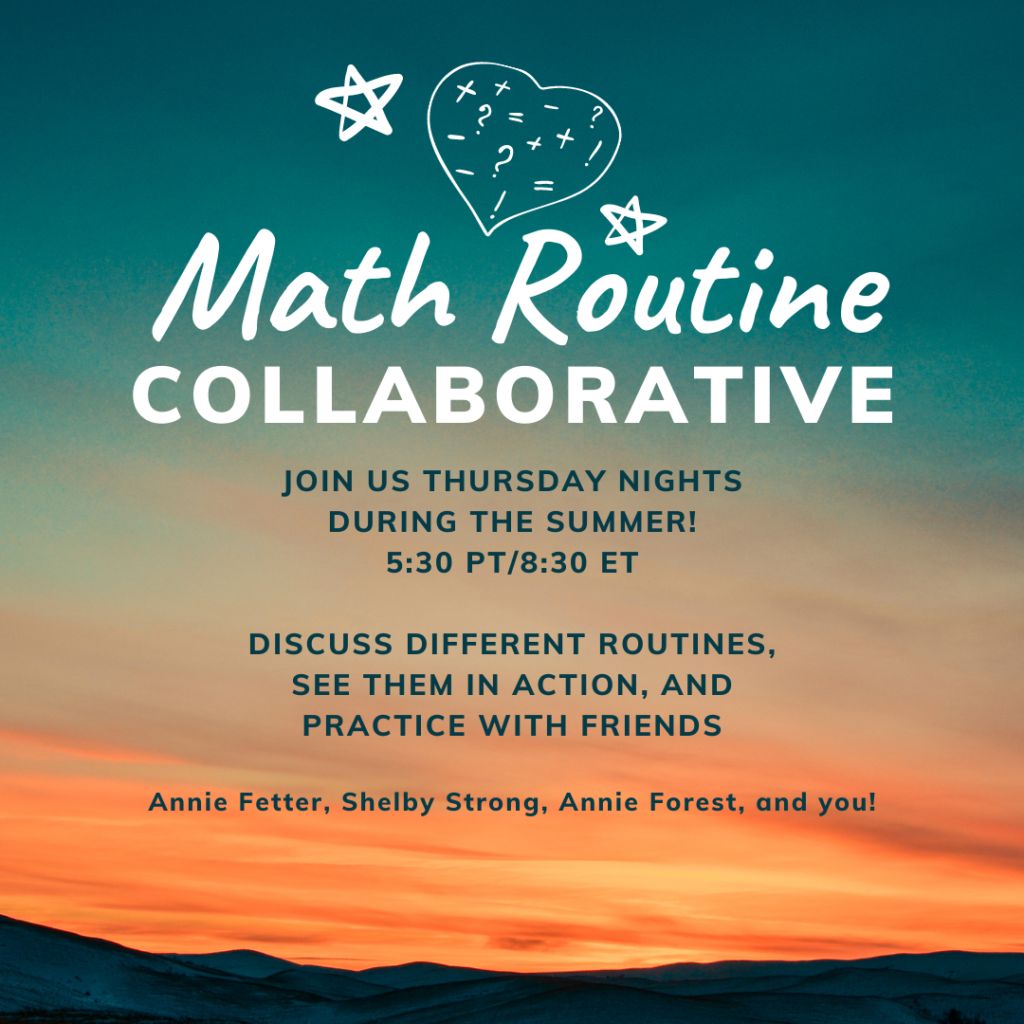 Come join Annie Fetter, Annie Forest, Shelby Strong, and other surprise guests as we model several math routines, unpack the ideas behind them, and practice facilitating them with one another.
We are looking to meet weekly during the summer, tentatively at 8:30 ET/5:30 PT on Thursdays from June 2nd to August 11th. Let us know if you'd like to join us this summer for a mathematically good time!